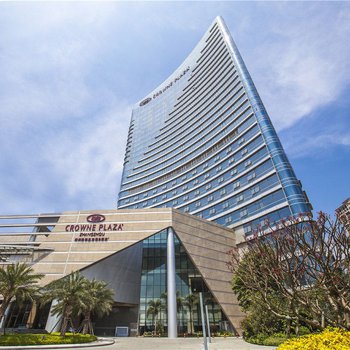 The Crowne Plaza Zhangzhou is an ideal spot for travelers wanting to discover the city. The Crowne Plaza Zhangzhou offers a pleasant stay in Zhangzhou for those traveling for business or leisure.
The hotel is only 7km from Zhangzhou Railway Station and 56km from Xiamen Gaoqi International Airport, giving guests a number of convenient transportation options. This hotel is located near many of Zhangzhou's attractions including Jiulongjiang Bridge, History Museum of Military Dependants' Village and Bihu Ecology Park.
In their spare time, guests can explore the hotel's surroundings. For those driving themselves, parking is provided on site.
When it comes to Zhangzhou hotels, the Crowne Plaza Zhangzhou is highly regarded for its excellent facilities. Perfect for those working on the move, this hotel caters to a large number of business guests.